Nowadays the digital world is a very common phrase to us. All most maximum people listen to this phrase. It makes our lives easy and fast. Now we can do more activities in less time. It is such a place where people do their tasks in a smart way by using various types of digital devices.
Examples:
Here I will give you just 2 digital world examples.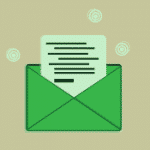 Just think this is 1980. You want to send a mail to your friend. You have to write a letter by your own hand, drop it to the post box. Wait for 7-15 days, your friend may receive your mail within this time. Coz 1980 was not digital.
Now look to 2019, you will not send mail by the post office. You just write an email and send it through Gmail or yahoo or bing within 1 or 2 seconds. Coz it is the digital world. It is an example of digital communication.
In 2019 we are using a mobile camera or digital camera for capturing images or making any videos. We are keeping these images or videos on our laptops or cloud account for an unlimited time. But in the 1980s people used a camera and kodak film where only 35-36 images can captured. Make positives and keep the images in the photo album. Which images can keep only 2/3 years?
About The Digital World:
The digital world started when people converted their life from mechanical to digitalization in the early 1960s. But it boosted after the internet came. The digital world started its journey with the use of computers and the internet. In the early stage, digitalization started our paperwork, documentation, paper or document storage, etc. But now it has a huge branch, just like a banian tree.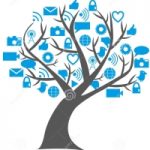 Here we will talk about very few digital branches.
Website
Apps
Digital Marketing
Digital Marketing Tools
Social Media Marketing
Affiliate Marketing
Digital Marketing Courses
Website:
A website is an online place where you can get all related resources, pages, profiles, multimedia content, information, services, etc all in one place. It is identified with a domain name and published on a server.
Example:
Google, Amazon, eBay.
Apps:
Nowadays people using apps for making their life easy. Within the fingertips, we can do more works with these apps. Just think a few years back, we went to the roadside for calling a taxi. But now we can call a taxi by using uber or this kind of apps within the fingertips.
If you want to money transfer from your account to another account, it is also a fingertip by using apps like bkash.
In these ways, apps make our life easy.
If you want to make apps you can call at +8801817096395
Online Market:
Another name of the online market is the e-commerce website. You can buy here whatever you want. There are millions of suppliers in a multi-vendor e-commerce website like Alibaba or Amazon. You can choose your required product from lots of similar products which are not possible from the conventional market.
Nowadays there is huge traffic on the road in the big cities and people are very busy in these cities. They have not enough time to go to the shopping mall by crossing this huge traffic. Also, there are many variety on the e-commerce site than the conventional market. That is why people are buying their required products from the online market. This online market is growing day by day.
If you want to make an e-commerce website or multi-vendor market place you can call here at +8801817096395.
Digital Marketing:
Now sales also become digital. It has many branches in digital marketing. Now you can sell or promote your product, services on social media, online video channels, search engines, etc.
Around the world, almost all manufacturers and businessmen are working on digital marketing. Pharmaceutical company to airplane manufacturer, agricultural sales to fashion designer everyone has a presence in the digital marketing world.
You will be surprised to know the revenue of Google Ads. It is just an example of digital marketing. If you calculate the total digital marketing revenue, it will much bigger than any other market revenue.
Digital Marketing Tools:
In the digital world, people are using many tools for marketing. We will talk about some main tools of digital marketing here.
Search Engine Optimizing (SEO)
FB marketing
Youtube marketing
Google Ads
FB Ads
Google My Business (GMB)
Affiliate Marketing
Blog and Articles
Bulk email
Bulk SMS
You will get more details about the above digital marketing tools for our next episodes.
Find us about Cyber Security Specialist Duties @ What does a Cyber Security Specialist do?
Stay with us.
Related Article
Summary
Article Name
Description
Short description of the digital world.
Author
Publisher Name
Publisher Logo