Each and every company wants to know how they can reduce their marketing budget. But in the competitive world, it is very difficult to reduce the marketing budget, where other organizations are increasing their limit. Let's find how an entrepreneur can reduce marketing expenditure.
Why marketing budgets are increasing day by day?
In the open market era, all companies are facing competition from their local competitors as well as foreign competitors.
So, they are facing serious competition. For winning in the competition companies are increasing their marketing and advertising budget day by day to reach more audiences.
Every day new marketing and advertising media are coming in the growing up this multi-trillion dollar marketing and advertising industry.
All companies are trying to present in all advertising Media.
This is why organizations are increasing their advertising and marketing budgets.
What impacts are going on when the marketing budget is increasing?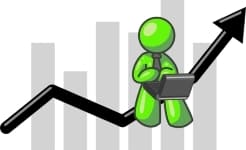 When companies are increasing their marketing expenditure, they are not expending the amount from their own pocket. In any way, they collect the amount from customers.
In this way, product prices are increasing day by day.
Consumers are paying more but getting fewer products or services.
If you can find out a way to reduce your marketing, administrative or production cost, you can reduce your selling price. You can attract more customers. Customers will be happy and your sales will increase.
Why Do You need to Reduce Marketing and Advertising Cost?
Market competition is increasing day by day. Every company is facing serious competition from home and abroad. In this situation, small and medium-sized companies can't compete with big companies as their investment capacity is low compared to big ones.
If the companies can reduce their marketing and advertising cost, they will get big cash flow on their hand and they can invest it in business development.
I will show you a way to reduce marketing and advertising cost.
How to reduce marketing and advertising cost?
Very simple, just spend the amount to online advertising media.
There are many online platforms and people are more engaged on these platforms then visual and print media.
Nowadays, more people are reading the newspaper online. They don't buy a printed copy. More people are enjoying visual media online rather than tv. More people are enjoying cinemas online rather than a cinema hall.
So, if you spend more on online media, you can reach more people.
People are very active in social media like FB, YouTube, TikTok, twitter, etc than any other visual platform. Each day millions of people are active in these online platforms. So, if you advertise your products or services here, you can reach to a very big audience in a short time.
There are many online tv channels and cinema sites where you can enjoy cinemas and serials. Just imagine Apple (a multi-trillion-dollar company) also started apple tv just because, people are now more engaging online than any other platform.
All the online platforms are very cheap for advertising and you are getting more engagement within this small budget than any other advertising media.
How you can get engagement online media?
Online engagement is very easy than other platforms as people are more active in online than any other platforms. There are many ways to get peoples' attention to your products or services.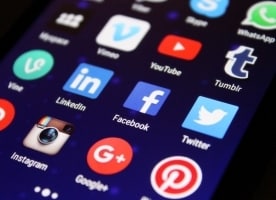 Video Content
Video content is the most preferred way to the engagement of the audience.
If you want video content for online media, it will cost only $20 – $500 depending on video size and materials. This one video you can publish on FB, Instagram, YouTube, TikTok, Twitter, Tumblr, BlogSpot, and many other online platforms.
But you never manage a video within this budget for visual platforms like tv channels.
If you want to boost your video content online, it is also very cheaper. You just need $1 to boost your content on FB and Instagram. You can't show anything on tv channel within $1 or $2. And obviously FB has more audience than any tv channel.
Slide Share
Slide share is a great way to engage your audience. You can make a slide about your product or service on your own and publish online platforms. Boost expenses are the same as video content. You can publish slides on many online media like FB, Linkedin, SlideShare, Issue, Pocket, etc.
You can't do advertising with slides on tv channels and newspapers.
Content Writing
Content writing is another way to attract your audience. Whatever services or products you are selling, Just write about that and publish online. Many people will see your content and those who really feel interested in your product or services will read your content and may contact you. You can boost your content with the same boosting cost.
You never publish your content on tv and newspaper media free. Paid publishing is very costly considering online platforms.
Image Sharing
There is another way to attract audiences is image sharing. One good picture can say a lot about products and services. There are many online platforms where every day millions of audiences are engaging. You can publish your image on those platforms. The image-sharing platforms like Pinterest, Instagram, weheartit, mix, etc are very popular. You can get a big audience from these platforms.
If you want to publish any image on the newspaper or tv channel, you have to pay a big amount.
Video Streaming Channels
Video streaming channels are very popular nowadays. Millions of peoples are enjoying videos and serials on these video streaming channels rather than tv channels. You need to spend some money to show your ads here. But it is very minimum. You can show your ads to video streaming channels like Amazon Prime Video, Apple TV, etc.
Search Engine Advertisement
Search engine like Google's audience is more than any other platforms. So if you show your products or services on the search engine, you will get a very big audience. On the other hand search engine advertisement expenditure is less than tv channels or print media.
Conclusion

For reducing your marketing cost, you need to hire a digital marketing expert. If you want to hire a digital marketing expert, you can visit us @ Digital Marketing and SEO Expert in Bangladesh
Related Articles
Summary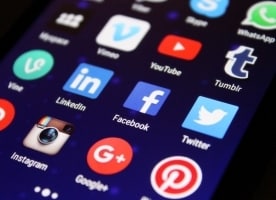 Article Name
How an Entrepreneur can Reduce Marketing Budget?
Description
Reducing marketing and advertising budget is one of the big challenges for entrepreneurs. In this article, you will get ideas about marketing tips, how you can reach more audiences with a low budget, etc.
Author
Publisher Name
Publisher Logo